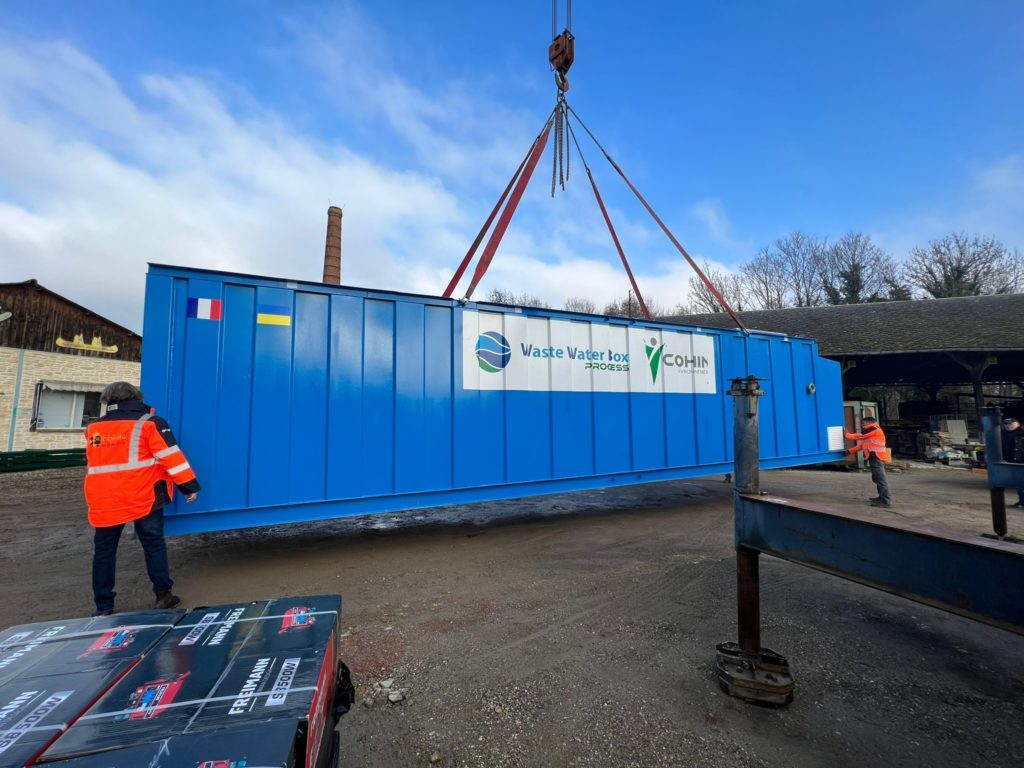 As part of its aid to Ukraine in the face of its war effort, France, through funding from the French Ministry of Finance, wished to support Ukrainian communities in Transcarpathia to cope with the influx of displaced persons and as a corollary relieve the existing pressure on infrastructure.
was commissioned to set up a project to install modular and transportable equipment for domestic water purification and wastewater treatment respectively in the communities of Vishkovo, and Dragovo and the city of Khoust .
---
Potabilisation of domestic water
As part of the project, two modular demonstration plants for the preparation of drinking water produced by LMS WATER were installed in the communities of Vyshkovo and Dragovo in the Zakarpattia region (Transcarpathia).  Power of 2 m3/h
Vychkovo: The equipment is intended to improve the quality of drinking water supply in the premises of the former hospital, which is now used to accommodate displaced persons, clinics, kindergartens and council premises of the village (a total of 550 people, including 180 displaced people). The source of water supply is a well, which is characterized by an increased concentration of iron and manganese.
Dragovo: The equipment is intended to improve the quality of drinking water in the Zolotarivka general secondary educational institution of I-III levels of the Dragovo village council of the Khust district of the Transcarpathian region (500 people in total). The source of water supply is a well.
---
Sanitation
As part of the project, a demonstration modular wastewater treatment plant manufactured by COHIN Environment and a vermicomposter VERAgrow for the treatment of sludge formed in the Khust community of the Transcarpathian region were installed.
The pilot equipment is installed on the existing sewage pumping station, which serves a residential area in Sadova Street (only 500 people).
The capacity of the demonstration unit is 35 m3/day. The complete cycle of biological wastewater treatment takes place in a single tank.
THE INAUGURATION OF THE EQUIPMENT IS SCHEDULED FOR APRIL 4, 2023.