Jean Roche, BETEN International President, and Anne-Marie Chardon, BETEN Administrative and Financial Manager, participated in Bercy France Export 2019, an annual conference organized by the French Ministry of the Economy and Finance, which brings together administrations, companies and professionals of export. The fifth edition of this event took place on February 21 with more than 700 participants.
Speakers included high government officials and representatives of large institutions: Bruno Le Maire, Minister of the Economy and Finance; Agnès Pannier-Runacher, Minister of State attached to the Minister of the Economy and Finance; Bertrand Dumont, Deputy Director General of the Treasury; Christophe Lecourtier, Director General of Business France; Pedro Novo, Executive Director in charge of export in Bpifrance, etc.
The conference was divided into two parts: plenary session and thematic workshops. The plenary session, moderated by Gabriel Cumenge, Deputy Director of International Business Financing of the Directorate General of the Treasury, was devoted to the following topics: outcome of the 2018 export support program, export financing reforms in 2019, deployment of "Pass Export" and "Team France Export" mechanisms, transformation of export companies support model.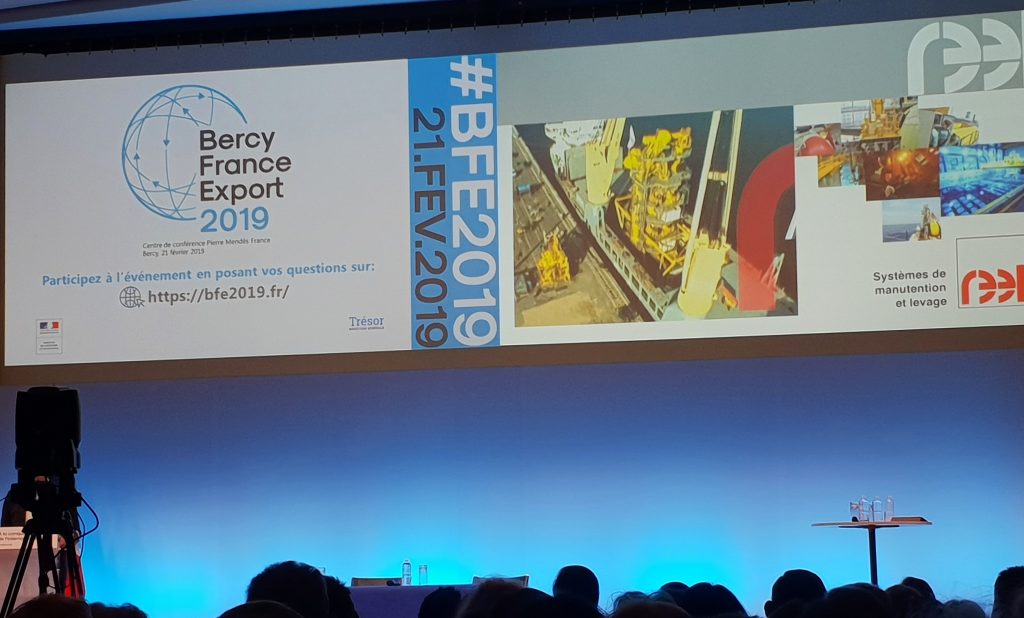 The thematic workshops, led by export specialists of the DG Treasury and Bpifrance, were organized around 7 current topics: geographic areas of conquest, stabilization of interest rates, presentation of direct financing tools for export, foreign exchange guarantee, Pass Export, compliance policy of Bpifrance Assurance Export, decryption of credit insurance policy.
Mr Jean Roche and Mrs Anne-Marie Chardon attended the plenary session and participated in the workshops "Decryption of credit insurance policy", "Modernization of Bpifrance Assurance Export compliance policy" and "Foreign exchange guarantee", aimed at helping French companies working abroad by presenting them tools of public financial support.