On the occasion of the 220th anniversary of the birth of Honoré de Balzac, a letter of intent for the establishment of a multilateral partnership was signed between Tours city (France) and Zhytomyr region, Kiev city, Berdychiv city and Verhivnia village (Ukraine) during the visit to Tours of a Ukrainian delegation composed of these cities' representatives.
This exceptional event is the result of numerous exchanges and discussions in the framework of Balzac-themed events: Balzac Fest festival in Ukraine (Kiev, Zhytomyr, Berdychiv, Verhivnia) and Balzac Tours in France (Tours city).
The Franco-Ukrainian Association "Balzac-Hanska", presided by Mr Jean Roche, leads Balzac Fest project in Ukraine, programmed on a multi-year basis. The Association also initiated the signing of the letter of intent between the mentioned Ukrainian cities and Tours city.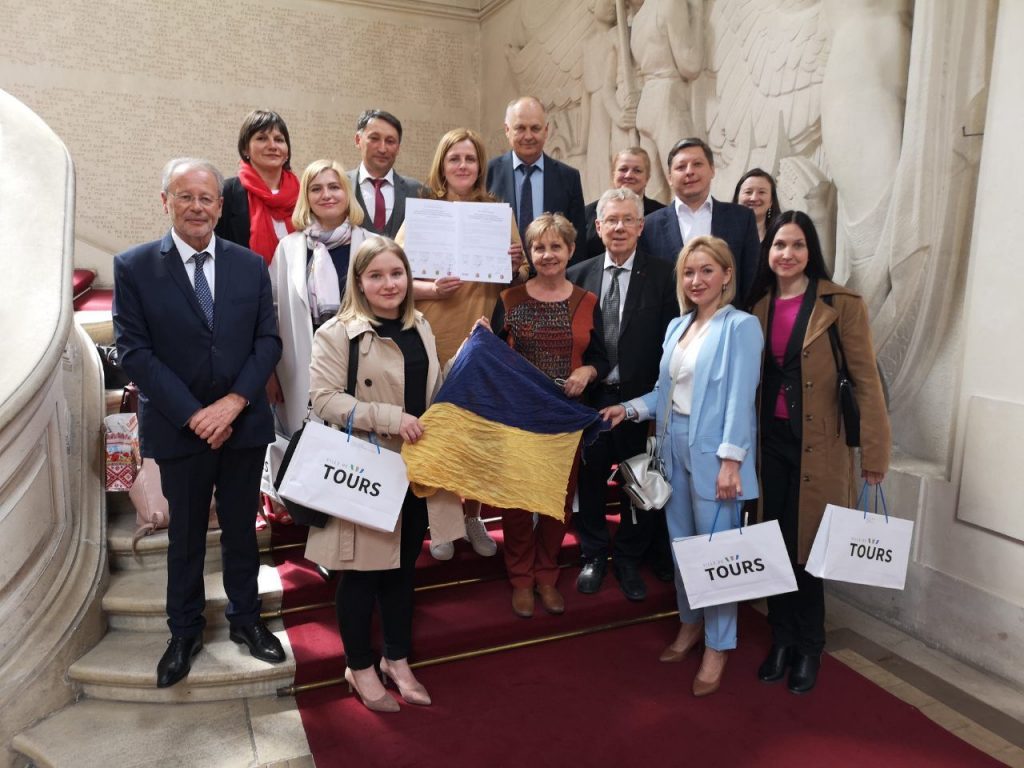 The foreseen areas of cooperation are:
– cultural development;
– renovation of architectural heritage;
– enhancement of cultural heritage;
– structuration of the tourist offer;
– promotion of French learning.
The visit of the French delegation to Ukraine is scheduled for 21 September 2019 on the occasion of the major closing event of 2019 festival in Ukraine: Balzac weekend at Hanski mansion (Verhivnia village, Ruzhyn district), where Balzac stayed during his visits to Ukraine.